About Leaf & Paw!
I'm Anastasia, a cat and hedgehog lover, indoor plant parent and am finally able to call myself a plant blogger. I live with my husband, two cats, African Pygmy hedghog, and over 50 houseplants in my 200 year old historical cottage in New York.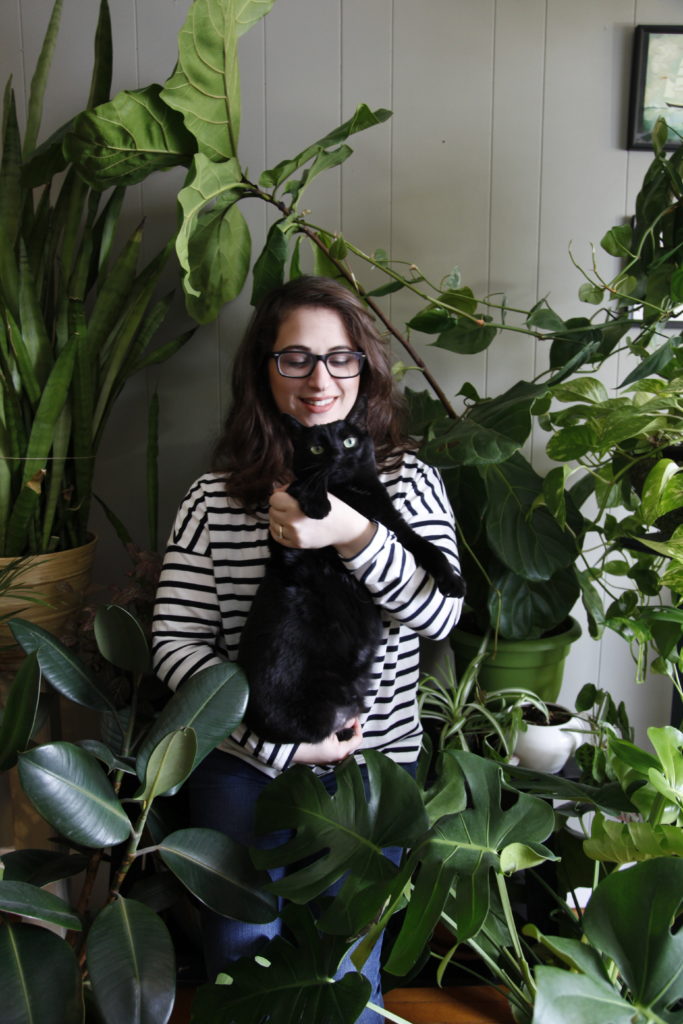 As an animal-lover and plant hoarder, I created leaf&paw to provide information, inspiration, and thoughts about my two favorite things. I ramble about toxic and non-toxic houseplants for pets, plant care, and document my ever-growing plant collection that I love to share.
Meet Harlequinn.
Harlequinn, an all black cat, came to us a few days before Halloween in 2011. She just showed up at our doorstep. Obviously lonely, she would not stop meowing and starching at the window so naturally we took her in. Harlequinn did give us both a fright after eating a certain plant and was my inspiration for this blog. Like most cats, Harlequinn enjoys eating, eating stringy plants and palm trees, meowing loudly at 4am, and catnip.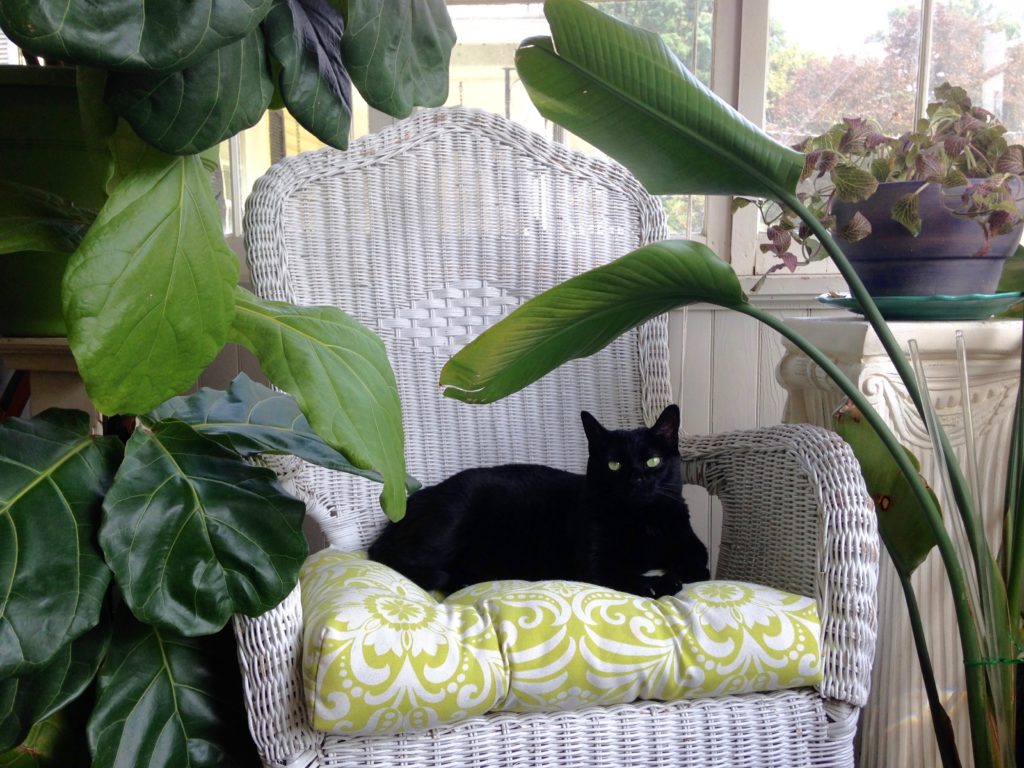 Meet Harvey.
Harvey was adopted in 2013 at the SPCA. She immediately fell into my lap and purred like a small motor and I knew she needed to come home with me. Harvey is much more photogenic and camera friendly than Harlequinn, which is why she appears in more photos. Almost always, Harvey enjoys her picture taken, anything filled with catnip, hugging/terrorizing her sister, and snuggles. And turkey. She loves turkey.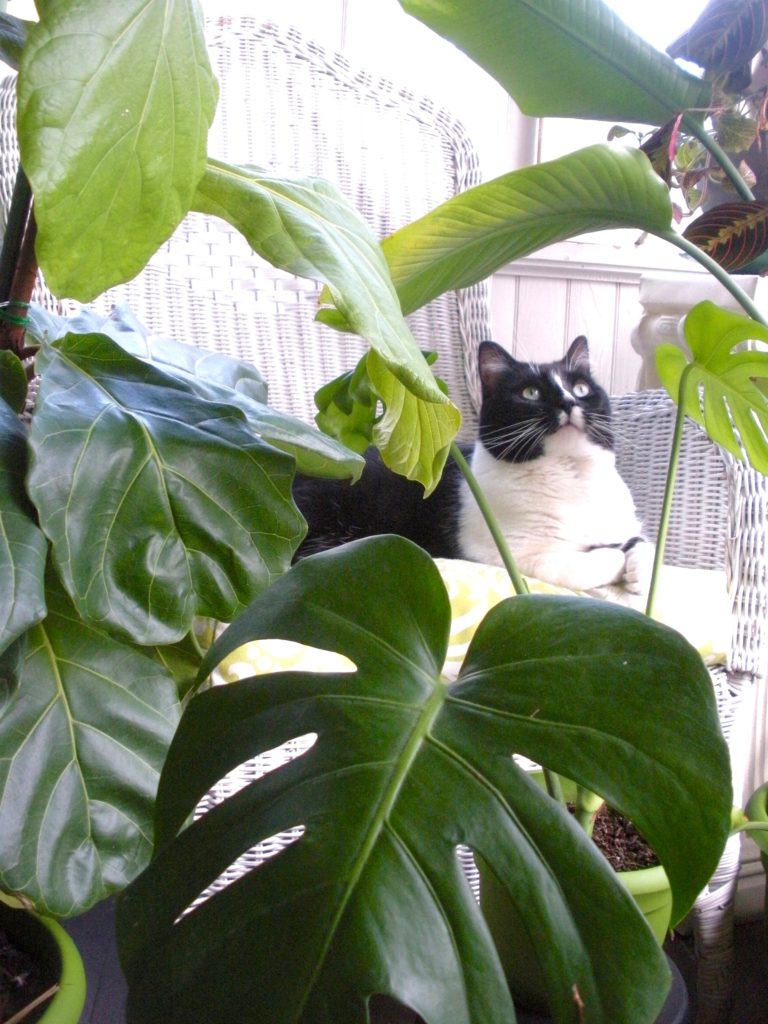 Meet Henrietta.
Henrietta was my first hedgehog. She passed away from breast cancer in 2017 which was one of the hardest experiences I've ever gone through. Henrietta meant the world to me; she loved eating, and always sat on my lap while I wrote and researched blog posts for many hours at a time.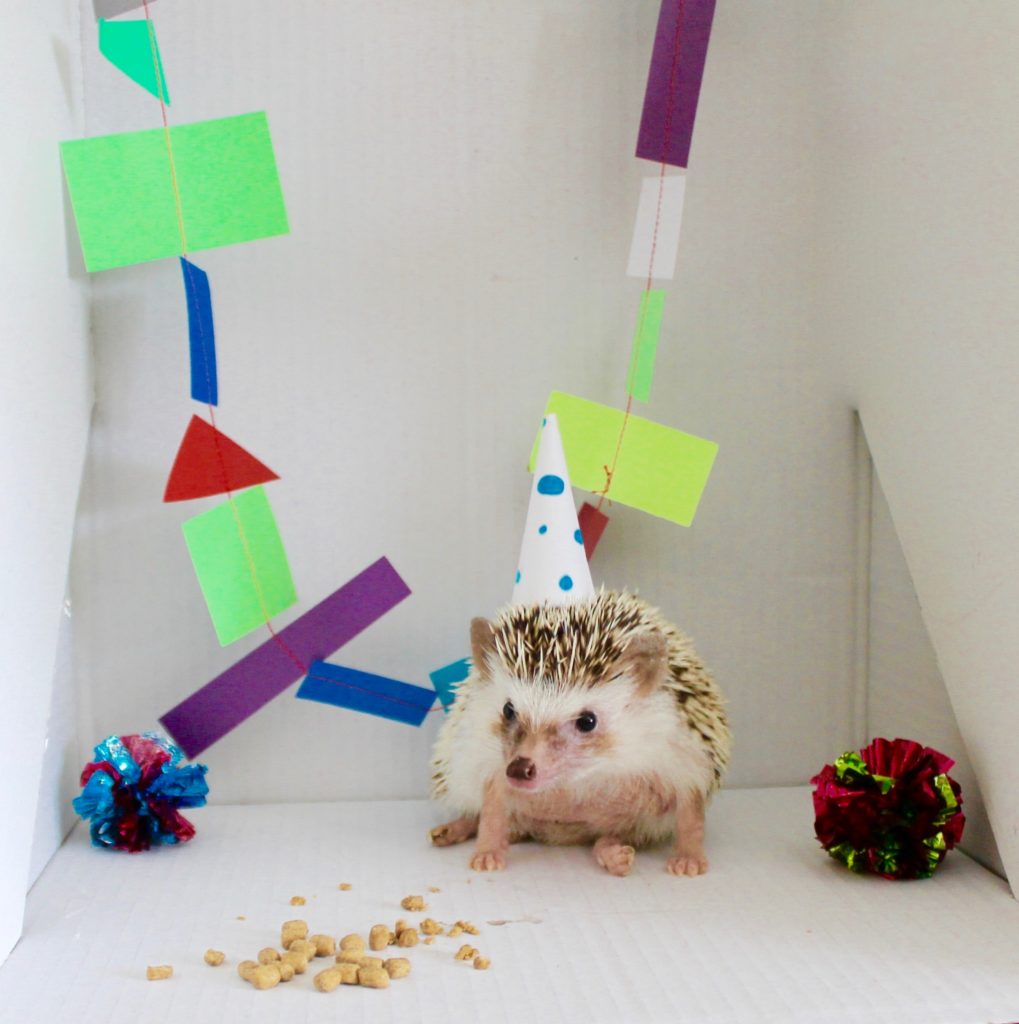 Meet Simon.
I picked up Simon in January of 2017, he was surrendered by his owner who became allergic to him. He's the ripe old age of 5 now and is the the tiniest old man I know. He has no teeth, eats only soft food, but runs miles every night on his wheel. Simon like hanging out with Harlequinn and Harvey and watching TV with his mother – that's me.