The Instagram Plant+Pet Fan Club
A life surrounded by my cats and my plants warrants that obsession to be taken elsewhere. For me – that's Instagram. I love IG, aside from the endless drooling and longing at the number of gorgeous plants out there. Initially I never expected their to be such a vast interior plant fan club in all parts of the world. I've realized there's not only a plant club, but a pets and plants fun club. Yes I just invented that club, and now I need to go make it a thing.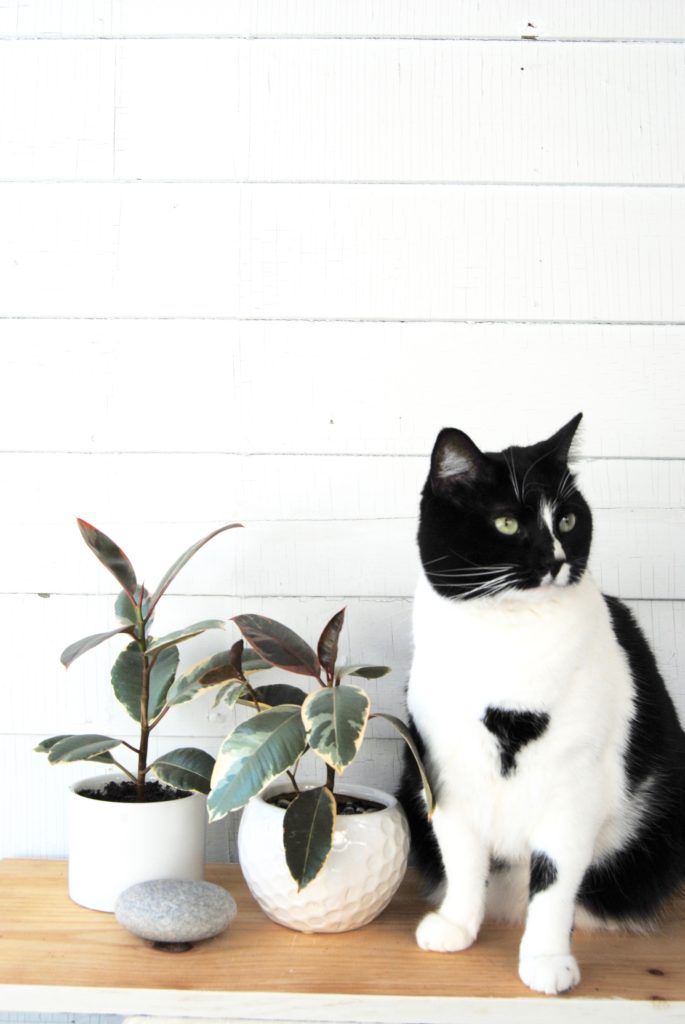 I invited some of the lovely P&P fan club members on Instagram to share their lovely pets and lovely plants with me us. Some also included their wisdom about cohabiting with furry friends – that's a freebie. Follow them and you be will rewarded daily with pretty pictures and plant tips.
Usha, Alina's curious tuxedo cat is often seen in her gorgeous photos eyeing her houseplants. A painter, Alina photographs her NYC loft and artwork amongst her ever-growing urban jungle. Does Usha eat every plant in sight? Alina said she's really a tame cat, only eating spider plants and seems to have a natural sense of what is poisonous and what isn't. But we all know cats aren't perfect – Alina mentions Usha shakes stems, branches and tears off leaves, when attention is needed now. How could anyone ignore her- look at that face!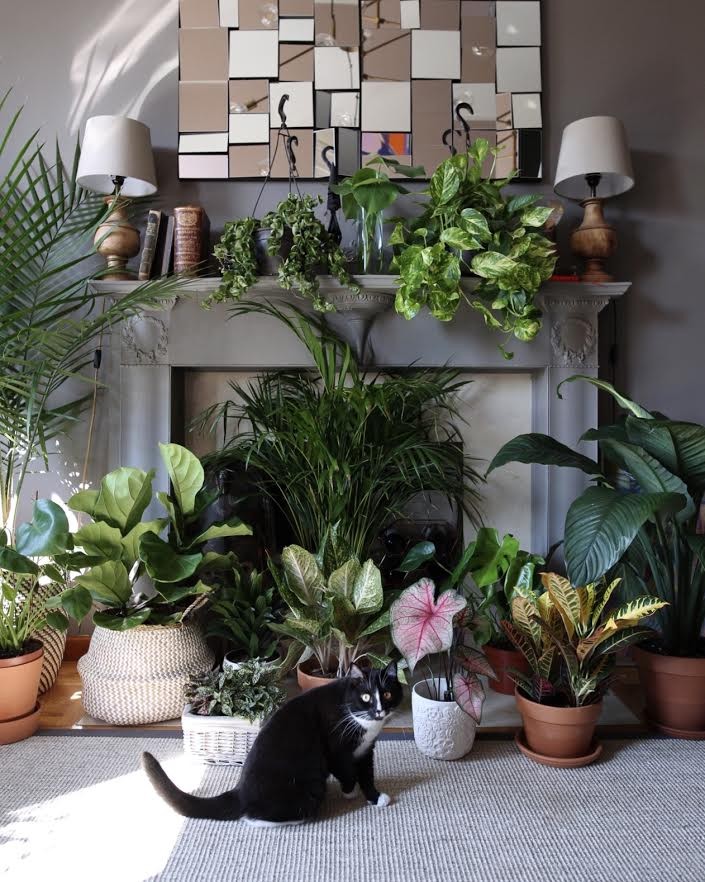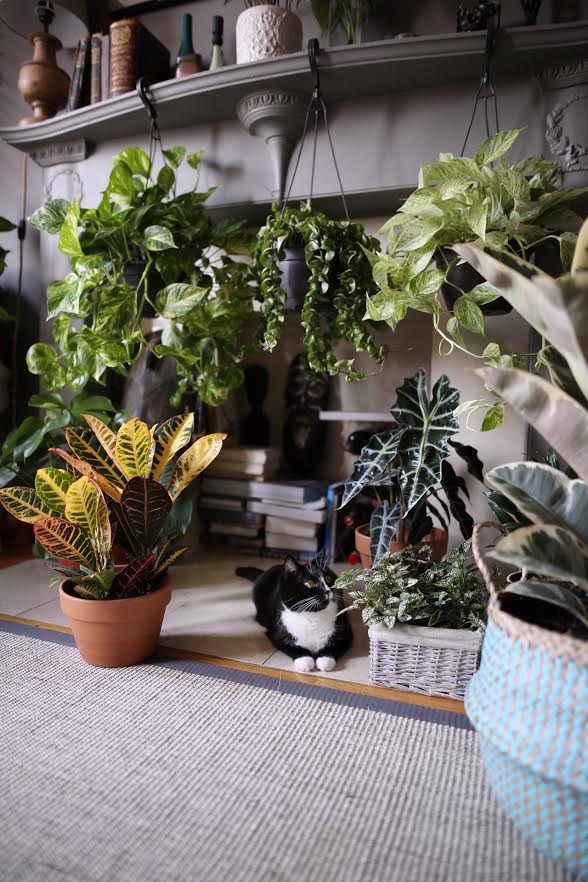 I am one of 22K fans of Anna's stark minimal plant photos on IG. This is her cat Agnes, with a pet safe (hybrid) fern "Asplenium Austral Gem." A few months ago Anna introduced a plant I fell in love with, a PINK variegated Tradescantia, which made her insta-famous. One of my favorite plants, Wandering Jews come in several gorgeous variegated varieties, plus they're 100% cat safe. Add in Agnes, and I can't even deal.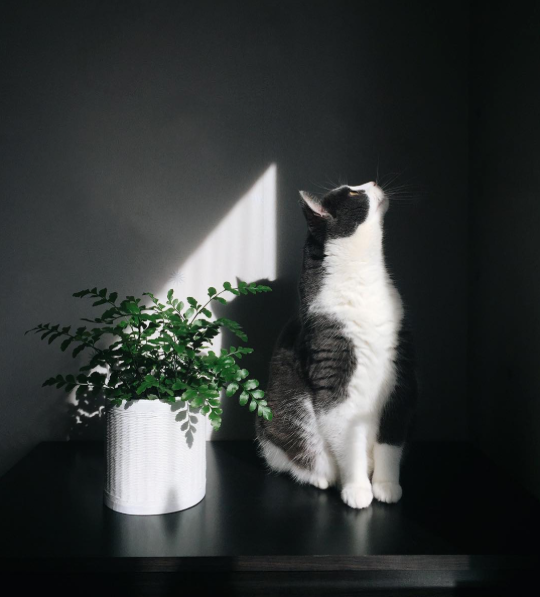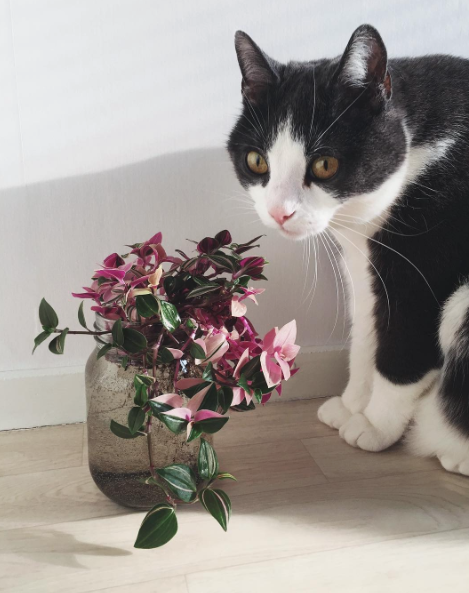 Anna, like myself, has various plants of different troxity levels, all of which her four cats can care less about. While Anna's feed is primarily about indoor gardening, she also shares tips on outdoor plants and, of course, her fabulous cats. Her favorite plant picks:
–Boston Fern and Parlor Palm Plant: Non-toxic and my cats don't bother with these besides a sniff.
–Spider Plant, Ponytail Plant, Money Tree: All are non-toxic but my cats can't help but chew on these. I keep these plants high, hanging or out of reach areas.
–Bird of Paradise, Hawaiian Schefflera, Snake Plant: Though these have a low toxicity, they don't bother these guys at all. Also, I think what helps is that these are usually big floor plants, to them it's like trees.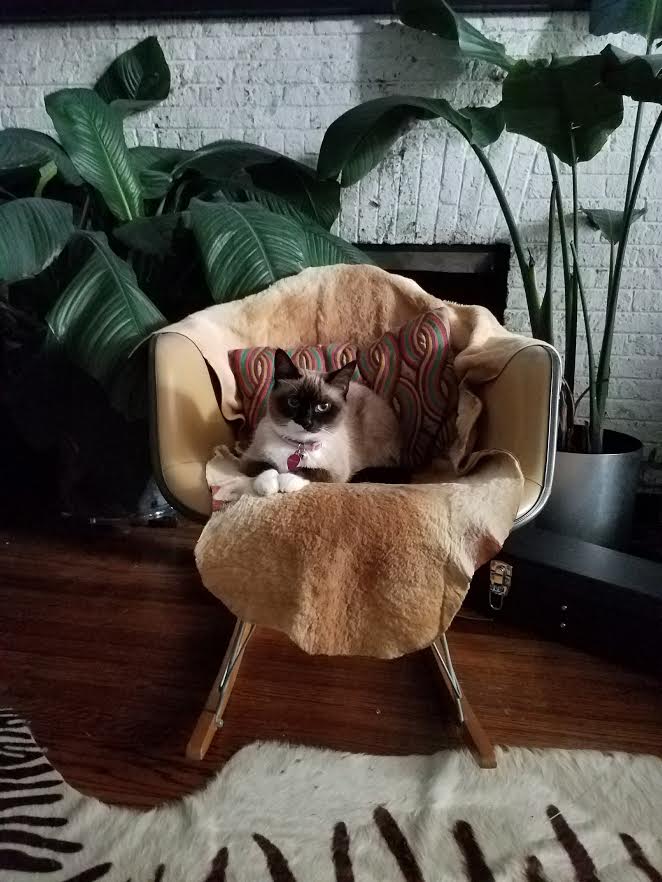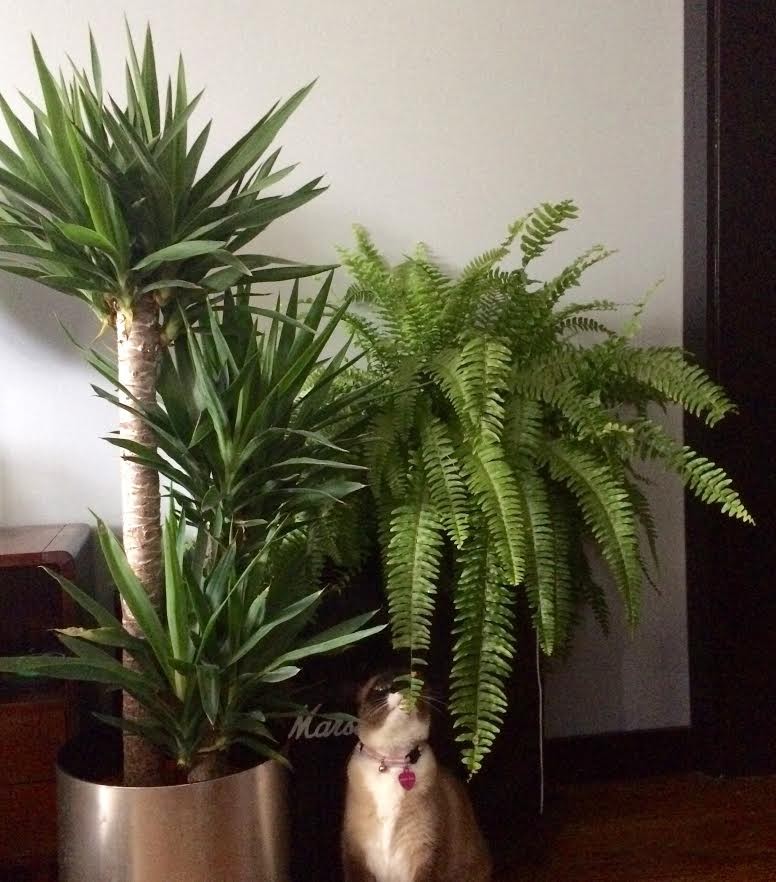 We did need a dog in this feed, and what better a pup than Luna, Erin's salt and pepper fuzzball. Erin's IG feed is full of her botanical adventures and drool-worthy outfits, but Luna is too cute for words. Erin shared some of her wisdom for the upcoming season and pet safe remedies: "When I brought some of my houseplants indoors for the cooler months, I immediately noticed pesky gnats flying around. To battle the flies, I always crumble up Mosquito Dunks, a natural pesticide (BTI) that won't harm Luna if she decides to dig her nose in the soil, sniff around and potentially lick it up."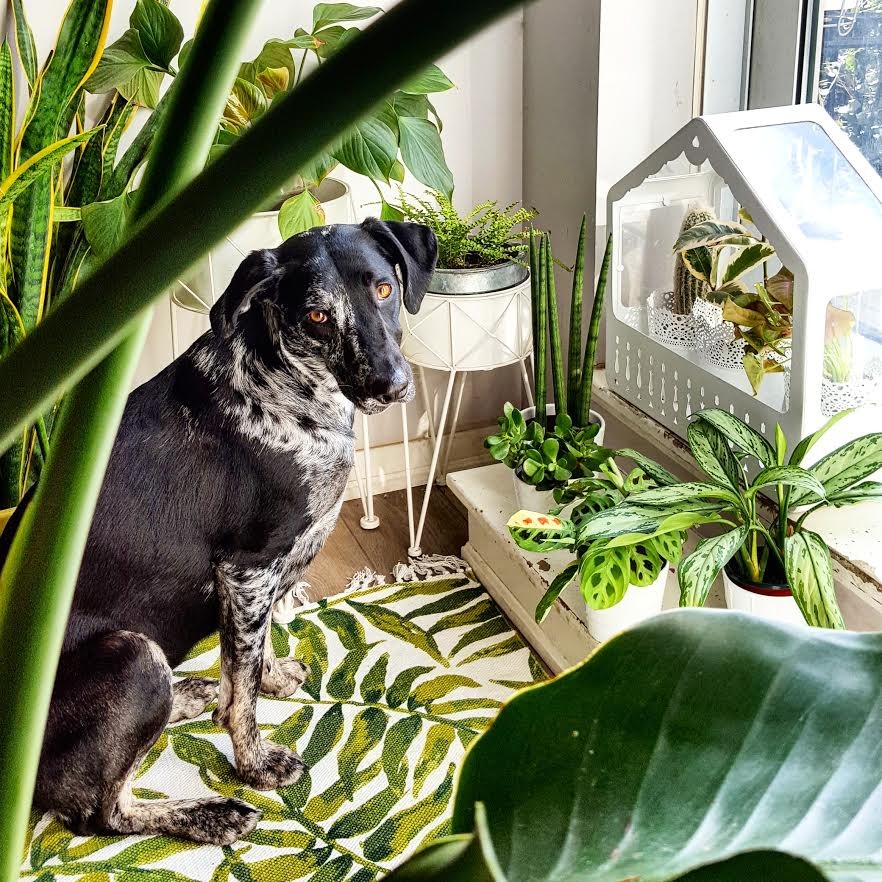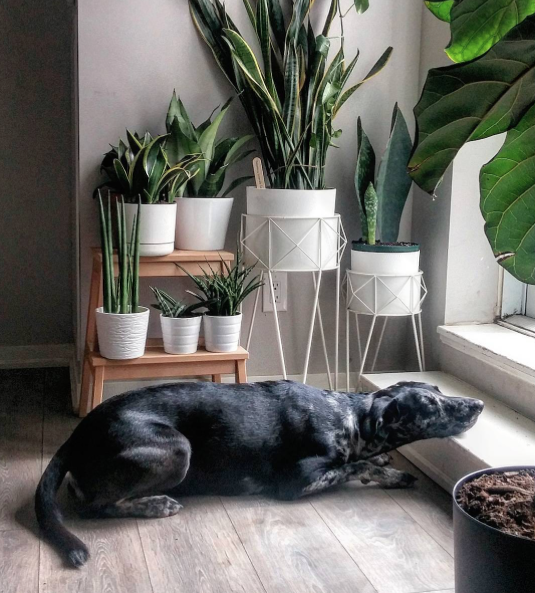 Brittany's feed shares the best of Instagram's lux indoor jungles, lounging pets and superb sunlight. For instant-Instagram-inspriration, look no further than her hundreds of perfect photos from plant collectors like us.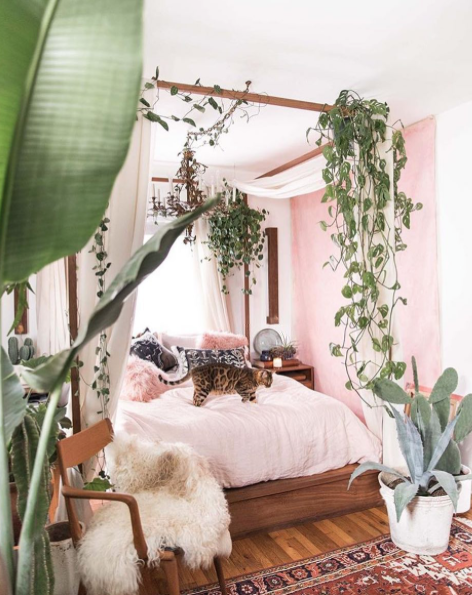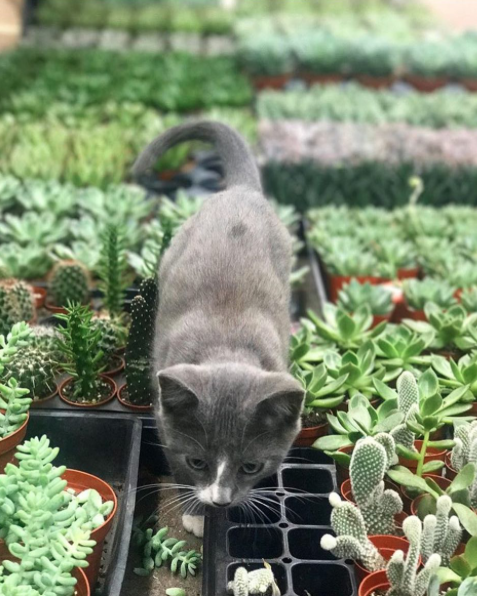 // Thank you to everyone who submitted photos and advice.
XOXO, Anastasia // Leaf+Paw