Why I Left My Corporate Job to Pursue Plants
I did, I left my corporate job in the middle of a pandemic to pursue my blog and my passion for plants, animals, and the outdoors. Was this risky? Yup. Was this reckless? One can argue. Did I do this because I wanted a career to bring me joy? Definitely.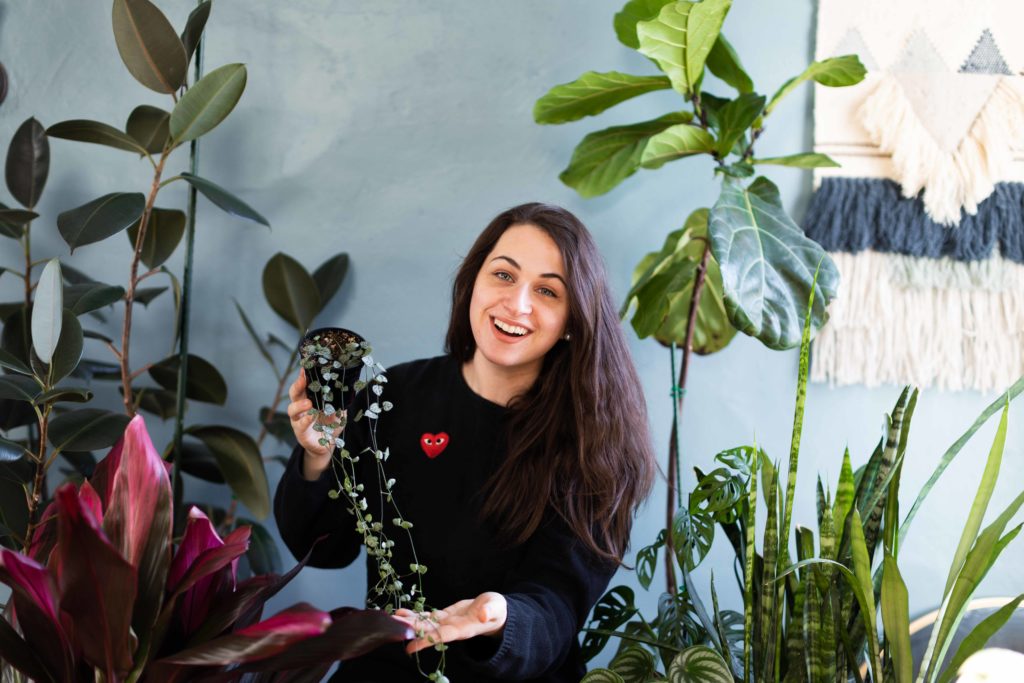 Brace yourselves, this is a different kind of post.
Some of you may know that I, Anastasia, write all of these blog posts, manage the social media accounts, and do consulting within Leaf and Paw. I have occasional help but 99% of all of this is me. Up until a few weeks ago, I was doing this blog "stuff" while at a full-time job in Marketing. It's been my dream for a number of years to do blogging full time, but really, it takes an obscene amount of time and a certain bit of luck. While I do make money from the blog, it's not enough to live off of.
Since 2017, I've been juggling both – I liked my job in Marketing but it wasn't a fulfilling job. Recently, many of my tasks became mindless and weren't utilizing my skills and abilities as they used to. No problem, though, a job is just a job, right? That's what hobbies and my blog are for – being creative and spending time doing something you love.
Then the Pandemic happened. I started working from home and realizing that without an office, my great boss and co-workers, my job boiled down to just these tasks I needed to do daily. But a job is still a job right?
Something was bothering me, though. One was my back from sitting for 8 hours, but another was this urge to be outdoors and not staring at a computer for hours at a time anymore. I was working from home, which was great. During my lunch I would eat outside, answer plant questions and create Instagram posts. On weekends, I'd do plant consulting (more on that soon) and film plant videos. On Monday I would go back to juggling both.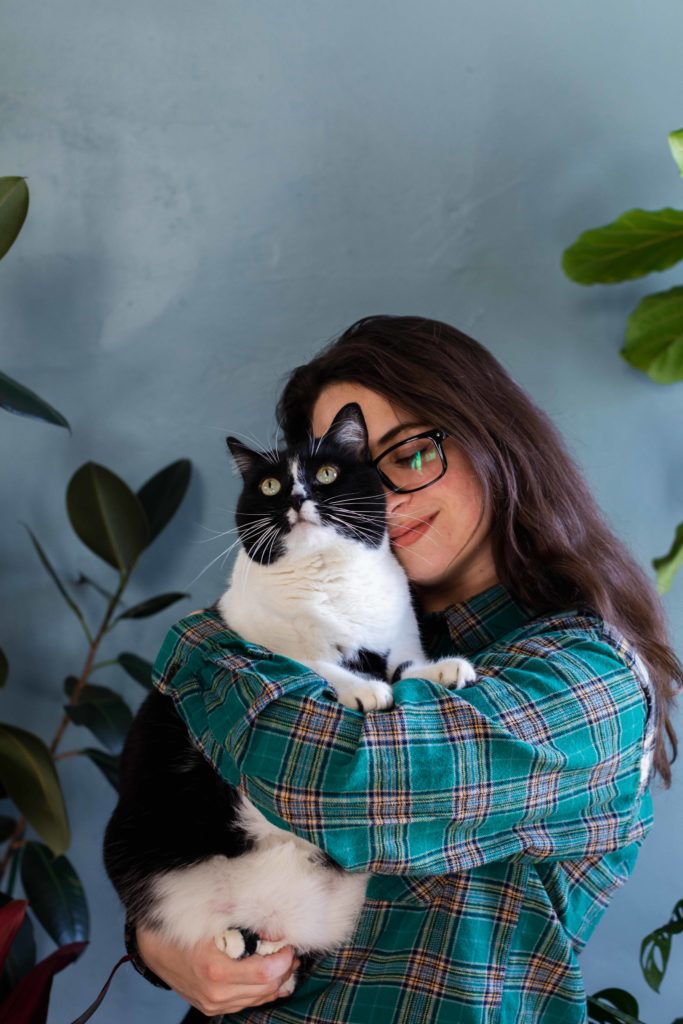 Let's talk about the Pandemic again.
The Pandemic has been stressful, undoubtedly, for everyone. While battling intense anxiety since March I became a bit numb. Every morning I couldn't wait for the day to end so I could read the news to find out what the next day held. I continued social media for Leaf and Paw in hope it would help and distract me, but it made me more anxious that my beloved plant community became a breeding ground for intense judgment and hate. Every day became more stressful and I began to find it hard to concentrate on my blog and work.
As every day was filled with more unknown, more stress, and a random chance to be infected by a virus no one has the reigns on, I decided to start journaling this past June. I began that night immediately. Unfortunately, it snowballed. All of that anxiety I was holding in came out in a wave I was not prepared for. Everything from my worries about the health of my family, to what I am going to do with my life, to the future of my blog, to kids (which I don't have), to wanting to save all of the animals, and an existential crisis spilled out and I knew I hit on something. I asked myself questions like "why do you feel this way" and every time I answered I would ask why again and then again. And the bottomless pit of thoughts prevailed for weeks.
But then it stopped. At the end I found I wanted these things to happen:
to be fulfilled in my career
help and rescue animals
care for plants, help plant people and continue to blog
spend time outdoors, primarily actively
focus on me so I can be mindfully happy and healthy
I felt so much better. I felt better knowing what I wanted, which I never knew, in a world of so much unknown. You know?
After a week of this clarity, things felt different. I planned to incorporate more of these into my life while still making my full-time job and part-time blog work. Days later I was approached by a large local company to do part time landscaping and plant consulting. I would be taking a pay cut from my current full time job, but would have the freedom to choose my own hours and use other weekdays to work on my blog and build Leaf and Paw. I had 48 hours to decide since help was needed asap.
After more stressful debating, I took it. Was this risky? Yup. Was this reckless? One can argue. Did I do this because I wanted a career to bring me joy? Definitely. I gave a three week notice to my Marketing job and here we are. The landscaping portion allowed me to be outside with plants and earn a steady income while I can go head first into my blog and continue to bring you content consistently and build my brand.
Ironically I sit here now typing this on a computer, but it's not for another company, it's not doing a mindless task, it's for me. For many months (maybe years?) I didn't realize that a lot of my stress stemmed from not knowing what I want. I'm choosing to not hide my chronic anxiety here because I realize it doesn't help to fight or ignore it. Yes, the world is insane right now and every day is filled with the unexpected, but knowing I am trying my best and doing my part has finally made me have (dare I say it) some peace.
Not everyone can make this change, not everyone has a blog they earn income from, but everyone has a desire to do more for themselves. I wrote this post not as a "quit your job and follow your dream" post – those are ridiculous and impractical. This is a "find what makes you happy" story so you can try to incorporate more of that into your life. Anyway, thanks for reading this very different type of post and I can't wait to share more Leaf and Paw with you.
Anastasia